Find us on Instagram @behind_thelines. It's a great place for young riders to share stories and tips about avalanche safety. Behind the Lines is updated regularly with videos and photos from mountains around the world.
This year we have five Avalanche Canada Ambassadors. They are happy to share pictures and stories on the Instagram feed. Do you have questions for our ambassadors? If so, hit up Instagram @behind_thelines and ask away! If you are interested in becoming a youth ambassador please send us an email youth@avalache.ca.
Meet Our All-Star Ambassador Team!
Aleks Klassen
@aleksklassen
Back for his fourth season as an Avalanche ambassador, Aleks is ready to make the most of the winter ahead. Aleks is preparing to continue his path towards becoming a ski guide, after getting his Avalanche Operations Level 1 certification last year, he plans to complete his AvSAR course and work alongside professionals all winter. With all the uncertainty about the coronavirus and skiing, you will find Aleks primarily in the backcountry digging profiles, skiing big lines, and racing around on his snowmobile with friends.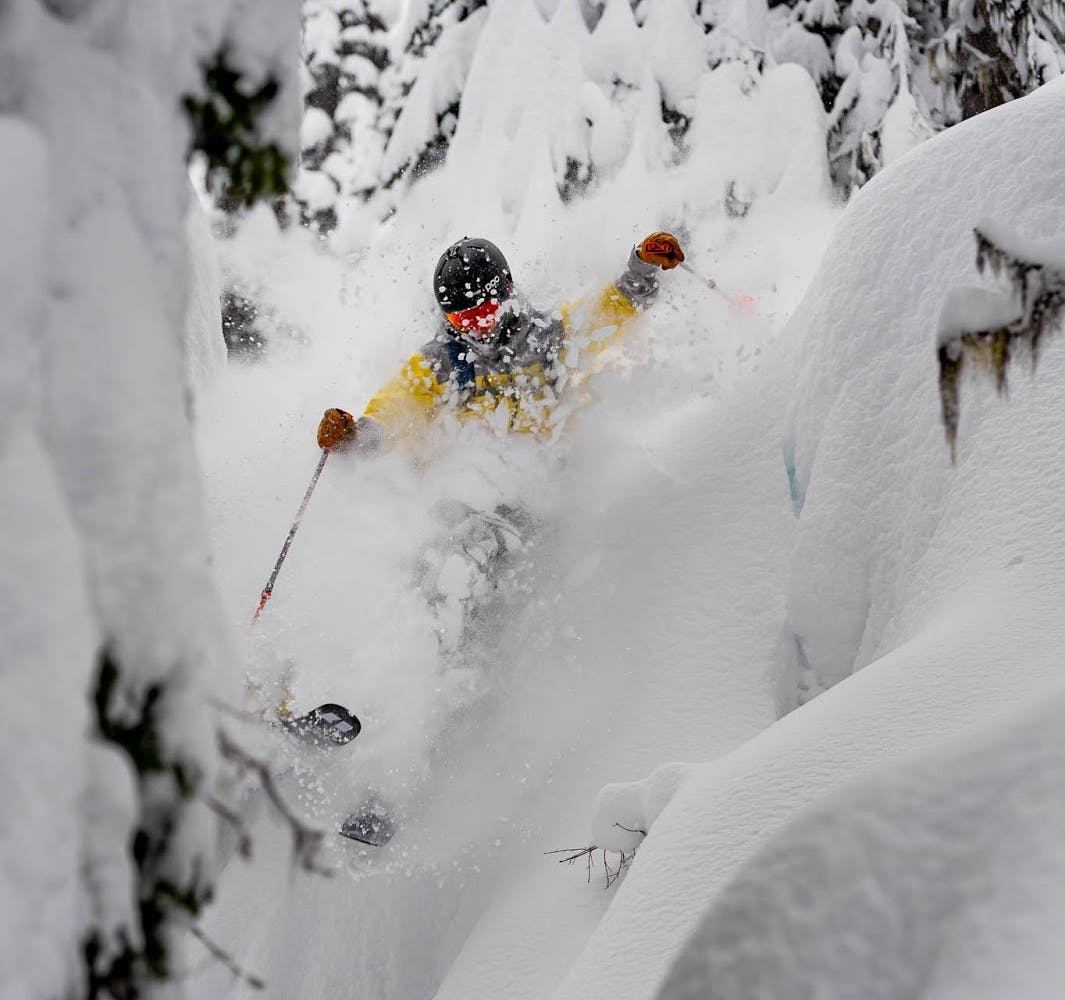 Amy Ertel
@amyertell
Amy was born and raised in Whistler, BC, and started ski touring with her dad at 14. Now almost 19, she spends as much time in the winter in the backcountry as she can. Her favorite place to explore is the Spearhead and Fitzsimmons ranges, right in her backyard. She is currently enrolled in nursing school and, in her spare time, she volunteers as a ski patroller on Blackcomb mountain, and is the youngest female patroller that Blackcomb has ever had. During the summer, you can find her traveling for downhill biking as a professional mountain biker.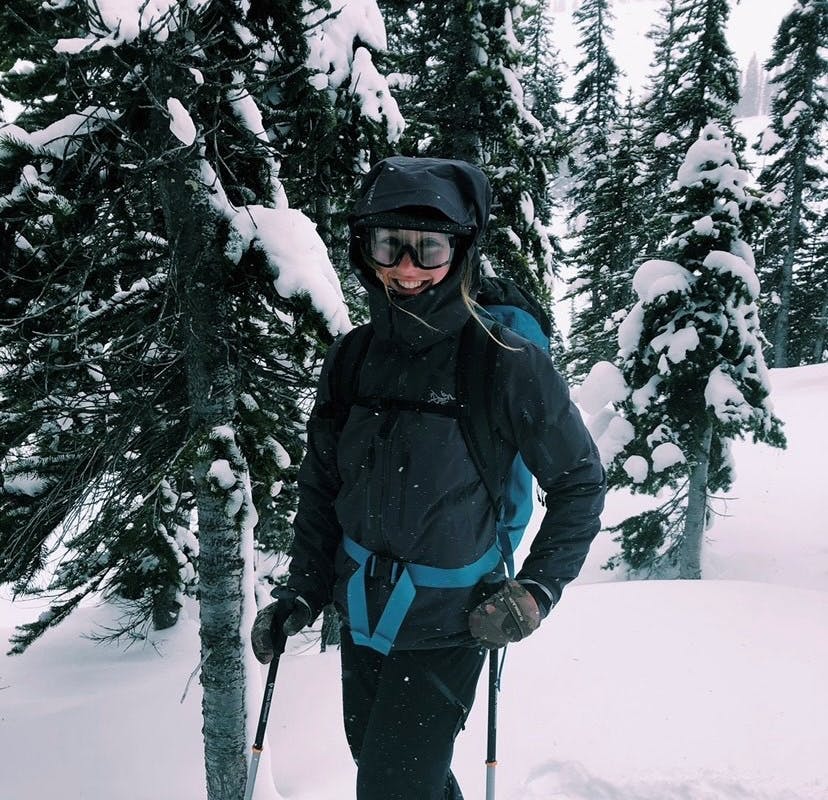 Jonathan Walsh
@jonathann_walsh
Jonathan is from Norris Point, NL, and started out his backcountry journey in Gros Morne National Park. At an early age, he was exploring from the seat of a snowmobile but over the last couple of years he has been pushing even deeper with the use of a splitboard. Now 18 years old, Jonathan is looking to explore Gros Morne further by winter camping and many more early mornings. With the Avalanche Canada AST 1 under his belt, he plans on progressing further in avalanche training to taking an AST 2 course. Finding that being a weekend warrior is not enough, Jonathan and friends do regular sunrise laps before class. When not strapped into his splitboard you can find Jonathan playing music, mountain biking, climbing, and working as a sea kayak/hiking guide in the off-season.  
Mason Kenyon
@mason.kenyon
Stoked for his second season as an Avalanche Canada Youth Ambassador, Mason is looking forward to sledding another winter in the backcountry. Living in central Alberta hasn't stopped him from spending his weekends at his favorite riding areas in Revelstoke, Sicamous, and more. He has completed Avalanche Canada AST 1 and 2 courses, which has given him an understanding of how important it is to be prepared on the mountain. Mason's passion for riding has shown him many opportunities and he's lucky enough to have support from businesses within the snowmobiling community, as well as other riders. All of this combined has solidified Mason's goals to complete further training within the avalanche field while continuing to grow the sport.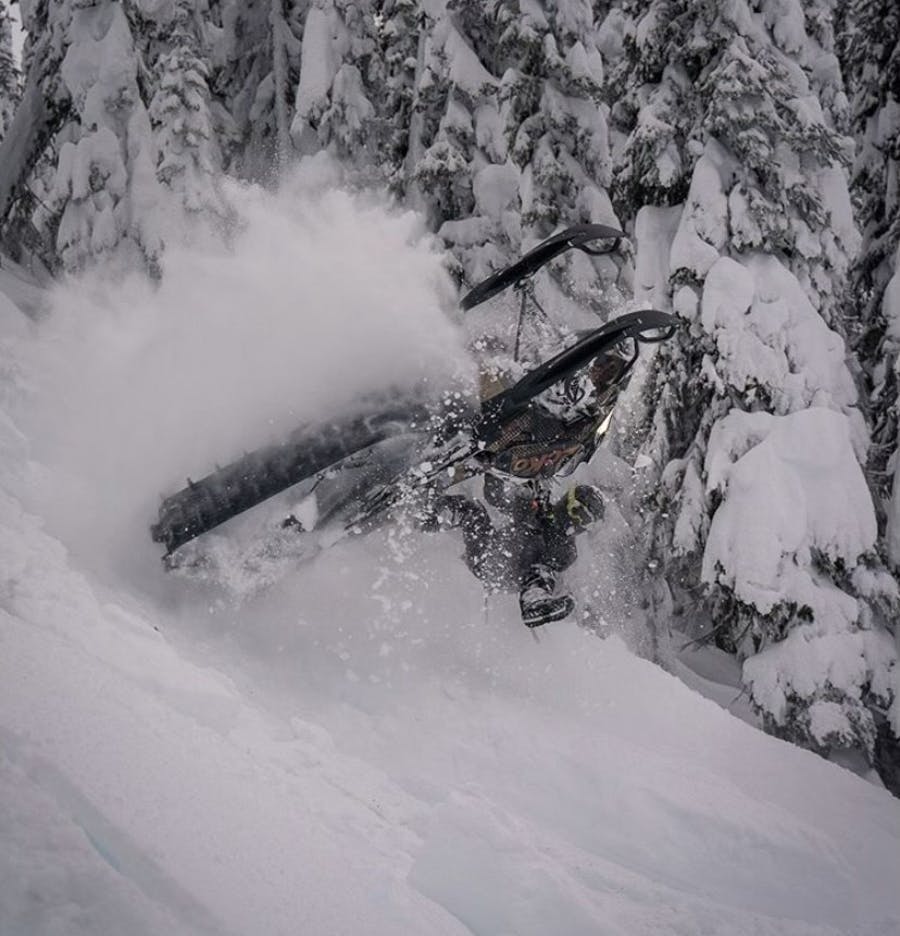 Nathan Shears
@nathan_shears
Born and raised in Newfoundland and Labrador,  Nathan's love for skiing started with traditional downhill skiing, and his interest and passion for the sport brought him to the hills every opportunity he had.  As he progressed, he became a ski instructor and eventually, he ventured in the backcountry, where he found his current passion. Nathan's backcountry activities are enjoyed in Gros Morne, the second largest national park in Atlantic Canada. The geography of this UNESCO World Heritage site is perfect for backcountry activities. Nathan has achieved his Avalanche Canada AST 1 and puts safety at the top of his list at all times. By being around experienced backcountry enthusiasts, Nathan has been able to learn and develop his backcountry skills. He has a genuine interest and passion for outdoor activities and wants to share his experiences to encourage other youth to become engaged while staying safe and enjoying the natural beauty.  From venturing out at 5 a.m. for early morning laps before school to challenging backcountry trips on the weekend, Nathan wants to get out as much as possible.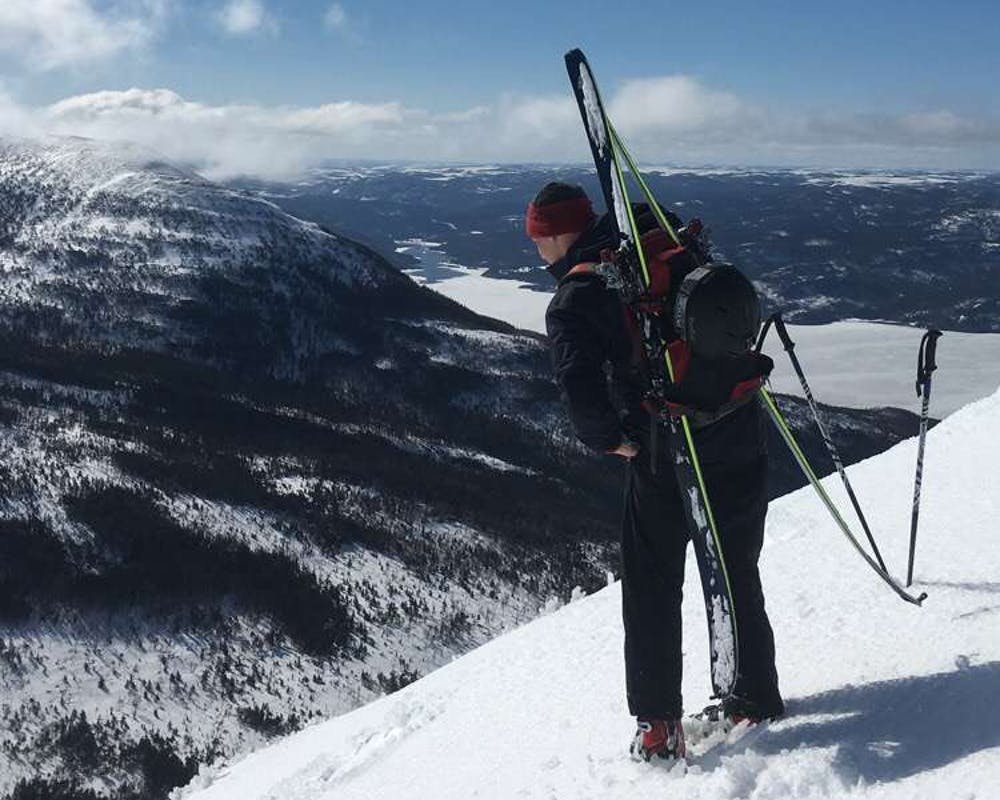 Welcome Educators and Parents!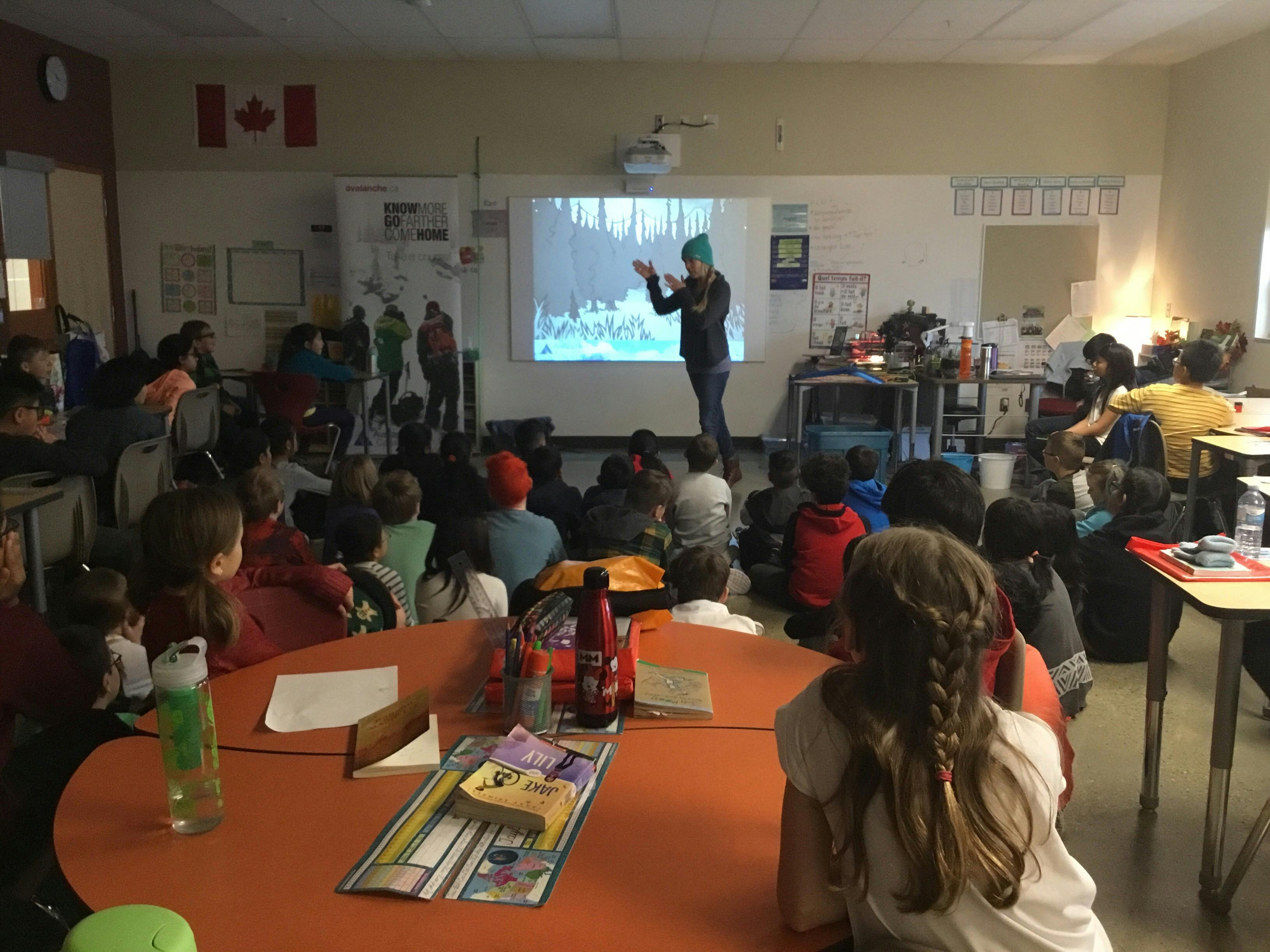 Free courses for students
Welcome Educators and Parents!
This site is your starting point for youth snow safety education. We have a wide range of material aimed at students K–12, created for inside and outside the classroom. Whether you are taking your first step into youth avalanche education or looking for some new material for an existing program, Avalanche Canada is here to help.
If you're looking for an inaugural start to backcountry and avalanche training you can start online here. Check out our virtual training platform AVY SAVVY- it's our online avalanche tutorial.
For additional in-person on-site youth training sessions please book a class with us! Our AvCan Youth Education Team will be traveling through Alberta, BC, and the Yukon from October through December to deliver the bulk of our programming. Other sessions will be available from January to March upon request.
We offer FREE educational outreach presentations and would be happy to come to your school or club!
For more information and to book a course send an email to youth@avalanche.ca and we'll happily get you started.
With strong support from local communities, Avalanche Canada has successfully delivered avalanche education and winter awareness programs to students in communities across BC, Alberta, and the Yukon. Our goal is to reach students from K–12 with age-appropriate curriculum and training to help prepare them for their initial steps into the backcountry.
Hot topics include interactive presentations on winter safety for the younger ages that are relevant for ski hills, snowmobiling, snowshoeing, and backcountry skiing/snowboarding. Moving up through the grades, we bring in the concepts of recognizing avalanche terrain, introducing avalanche safety gear, reading the avalanche forecast, the Mountain Weather Forecast, and using the Mountain Information Network. This information supports students with early awareness and preparation to continue learning while promoting a healthy outdoor lifestyle.
We also help secondary students prepare and enroll in their first certified AST (Avalanche Skills Training Course)
A subsidized AST 2 course was held in Revelstoke 2021 as a collaboration with Open Mountains Project, The Youth Network, and Avalanche Canada.
Bruno Long Photo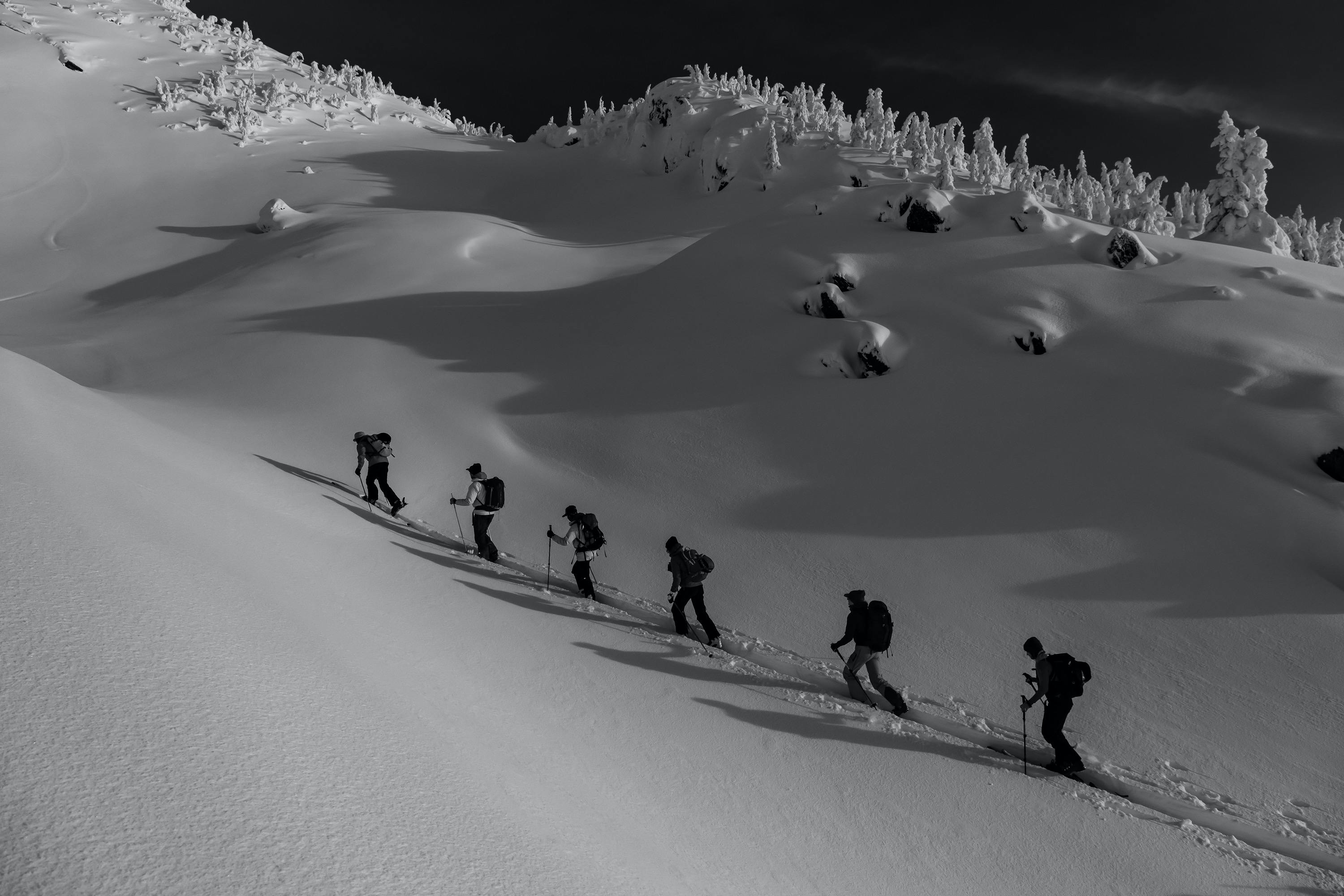 The Youth Education Guidelines are guidelines for a winter safety program for Grades K–12. It begins with a focus on winter safety, then incorporates ski area, snowmobile, backcountry, and avalanche safety as students progress. The purpose of this document is to provide schools, educators, and teachers with a better idea of the grade-specific programming our AvCan youth instructors offer when they come to your classroom. These guidelines are also intended for educators to use if they want to teach these topics to their classrooms or outdoor clubs. These will always be rough guidelines as regional interests, teacher's/educator's winter knowledge, time allowance, and the previous year's winter education will play large roles in providing winter safety education.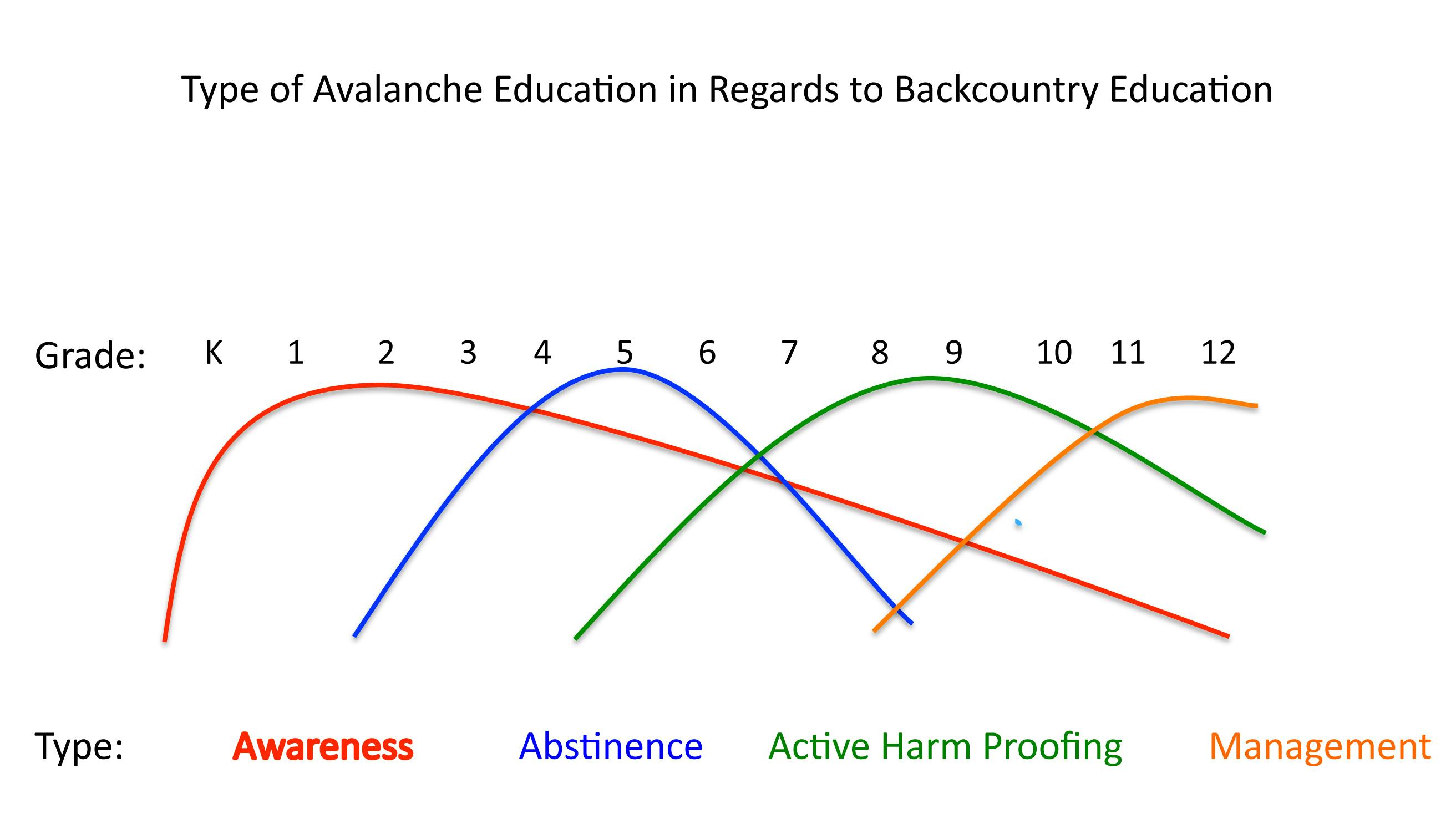 The contents of the guidelines are the culmination of discussions over years. The material has been put before a panel containing the following professions; principal, teacher, outdoor education teacher, outdoor program leader, avalanche professional, and Parks Canada employees. Click here to download the youth education guidelines document for snow safety and avalanche awareness education for Grades K-12.
Our AvCan Youth Education Team will be traveling through Alberta, BC and the Yukon from October through December to deliver the bulk of our programming. Other sessions will be available from January to March upon request.
We offer FREE educational outreach presentations and would be happy to come to your school or club. To book a program please contact the Youth Education Coordinator.
Resources right here at your fingertips!
These videos are a perfect start for your class. You can show them yourself, then follow up with our avalanche educators to elaborate and build off with an interactive in-class or live virtual presentation. Or have us do the training for your students! Our Avalanche Canada instructors are the pros with a high level of backcountry professionalism, training, and current certifications working in the industry as avalanche forecasters, guides, ski patrollers, and educators.
Credits: Utah Avalanche Centre and Avalanche Canada
Throttle Decisions
For youth grades 4–12
Avalanche Education Tool Boxes
We've assembled a box of avalanche safety gear for educational purposes. Our Tool Boxes allow students to familiarize themselves with essential backcountry gear and give them the opportunity to practice avalanche search techniques in a safe environment.
Each box contains transceivers, probes, shovels, snow saws, snow-study kits, and Companion Rescue Cards. This gear is specifically for training purposes only. None of the equipment should be taken into avalanche terrain because the transceivers are a not reliable source in the event of a real live rescue.
Renting the Tool Boxes is FREE on a first-come, first-served basis. To borrow a Tool Box please email Shannon Werner with 'Tool Box' as the subject line. Specify the dates you would like to receive the box, your school or program, city and province, and your contact information. Please note the dates must be flexible as we need to accommodate a number of communities over the winter.
Avalanche Safety Classroom Kit
Avalanche Canada can provide educators with a FREE Avalanche Safety Classroom Kit that can include:
Avalanche Danger Cards—outlines the North American Danger Rating Scale used in public avalanche bulletins
Companion Rescue Cards— Gives step by step instructions for a companion rescue
To order an avalanche safety classroom kit, please contact youth@avalanche.ca. When ordering, please provide the following information:
Which items you would like and the quantity
Name of school/youth group
Contact person, email, phone, and shipping address
How many students and which grade(s)?
Online Resources for Teachers
Many school districts are making an effort to promote outdoor learning this school year due to Covid-19. We believe this will increase demand for our outdoor training sessions. We are preparing for this by ensuring each of our instructors will have access to the additional equipment required to deliver these programs. All AvCan youth education staff and contractors will receive Covid-19 safety training prior to the start of their season.
Additionally, we are further developing our curriculum to allow for virtual delivery of our winter safety and avalanche awareness programming should schools prefer this option. For schools that request our traditional in-class delivery, we have Covid-19 protocols in place for our staff in addition to the school's protocols. Contact our Youth Education Coordinator, Shannon Werner to discuss which option will be best for your school.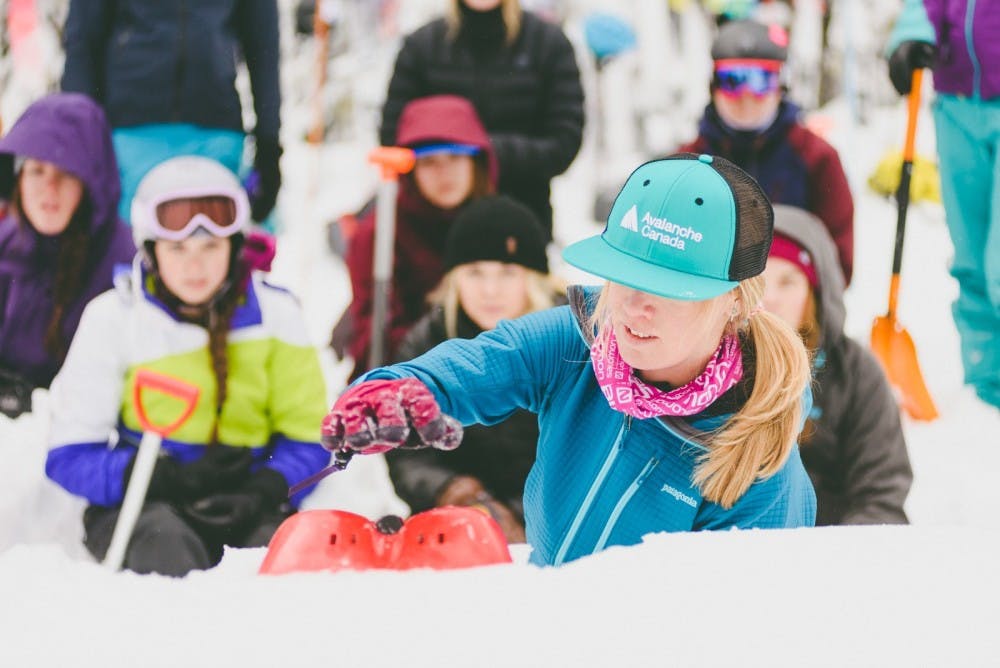 You can find educational and avalanche photos in the the gallery below. Feel free to use these in your presentations. You can scroll through the gallery or search using the tag education or avalanche.
Education photos
Avalanche photos
There are many organizations with excellent material and curriculum that deliver avalanche safety messages to youth audiences. If you do not find a program in your area, please email our Youth Education Coordinator and we may be able to link you to a professional in your community.
Avalanche Canada aims to increase the profile and reach of existing programs. Do you deliver a winter safety program? Email us with your program details and contact information, and we'll add you to our list.