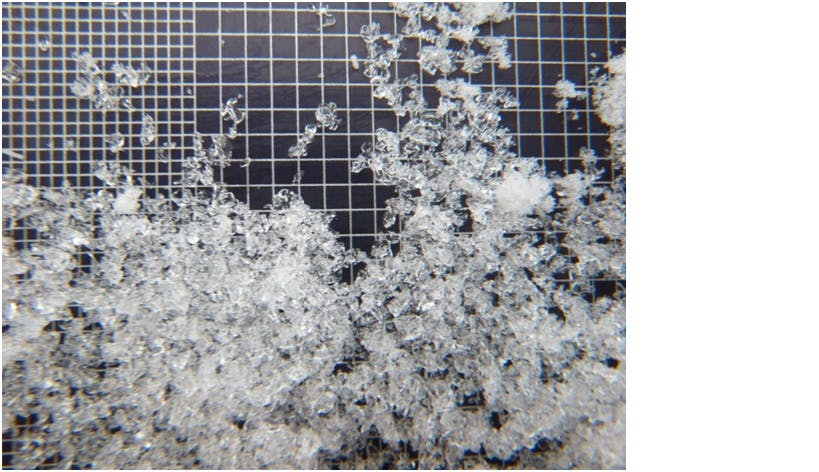 Faceted snow refers to snow grains within the snowpack that have transformed into larger, angular grains. Facets have weak bonds with neighbouring snow grains. It is often referred to as sugary snow.
When present, faceted snow frequently exists as a persistent weak layer in the snowpack and it is commonly associated with persistent slab avalanche problems. 
A strong temperature gradient is the condition that promotes the faceting process. For this reason facets often form at the base of the snowpack, near the surface of the snowpack, near crusts, in shallow snowpack areas, and in areas where rocks or trees perforate the snowpack.