Date

Wednesday, April 6, 2022

Author

Simon Horton, Avalanche Forecaster
Photos of avalanches from last week's warming could be a sign of things to come
This week's warm weather has the potential to produce large avalanches across southern BC and Alberta.
A week ago, we saw a single day of warm, sunny weather produce large and very large avalanches across many of the coastal and interior regions. The photos below illustrate some of these avalanches. This week's weather has the potential to produce similar results.
Forecasting for this kind of activity can be tricky, as sometimes warming produces only small wet loose avalanches. But given the time of year and the complex layering in the snowpack, we are concerned about the potential for this warm up to produce large, surprising avalanches that are more than capable of burying a person. They may be storm slabs in the recent snow, persistent slabs on older layers, wet slab or wet loose, or even just large cornice falls.
Because of these uncertainties, it's best to choose more conservative terrain during this period of intense warming and sun exposure. Conditions will become more predictable in a few weeks once the snowpack has completed its transition into spring. For now, this type of warming should be treated with extra caution.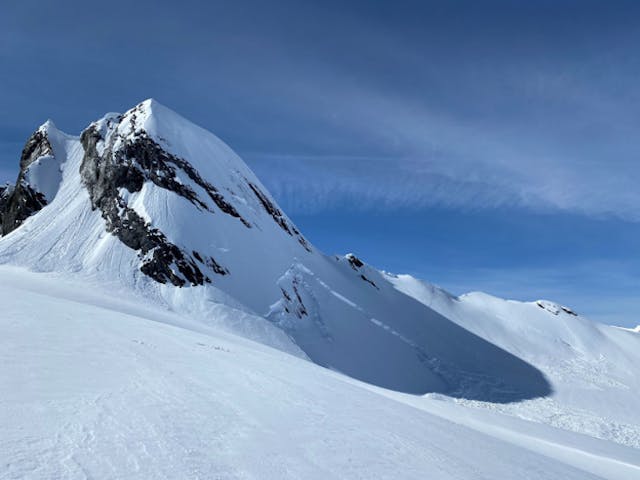 A deep persistent slab avalanche in the North Columbia region, reported on March 29.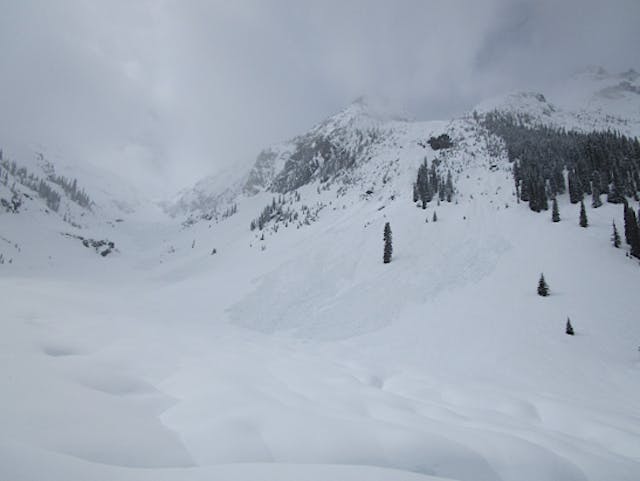 Natural avalanches in Loop Brook, Glacier National Park, observed in a MIN report on March 31.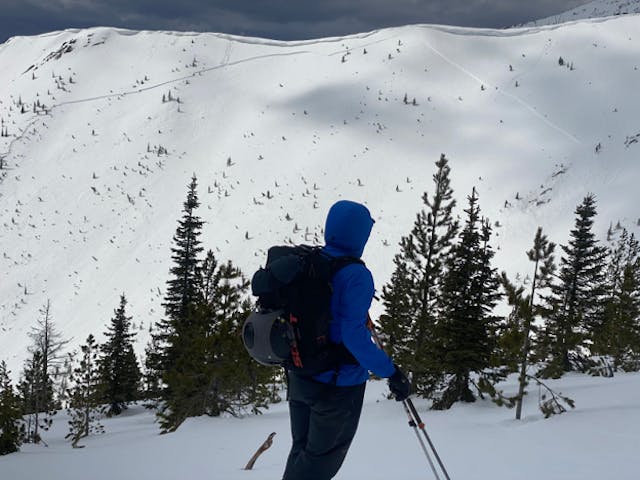 Slab avalanche observed by the Avalanche Canada South Rockies field team in the Lizard-Flathead region on March 30.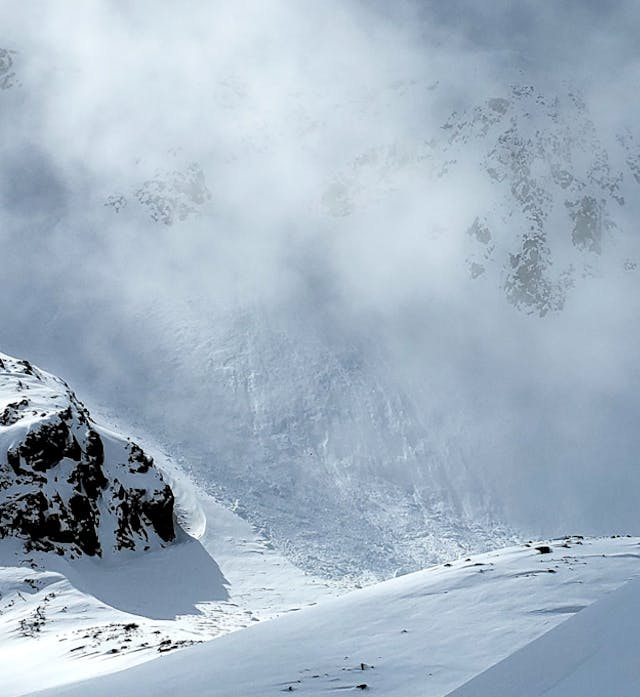 Natural avalanche observed in the Sea to Sky region, from a MIN report on March 31.