Date

Thursday, April 14, 2022

Author

Josh Smith, Avalanche Forecaster
If you stare up at the big peaks and dream of nailing those big, steep lines in complex terrain, this post is for you.
Before we begin, the obvious must be stated:
The mountains are dangerous places and no matter your training or experience, stepping out into big, complex terrain comes with increased risk no matter how perfect the conditions may be.
Timing is everything!
Most of the big lines go down in the spring after the snowpack has transitioned from a complicated stack of weak layers to more uniform layering; and a daily cycle of warming up during the day and freezing solid at night. The golden rule for attempting big lines under these conditions is to START EARLY (ie. Zero-dark-thirty)!
The reason for this is simple: the avalanche danger starts at low when things are frozen and then rapidly increases during the heat of the day. The pros will get to the top of their line just as the top few centimetres of snow is beginning to soften and will be sure to be out of avalanche terrain before the slushy snow gets ankle deep.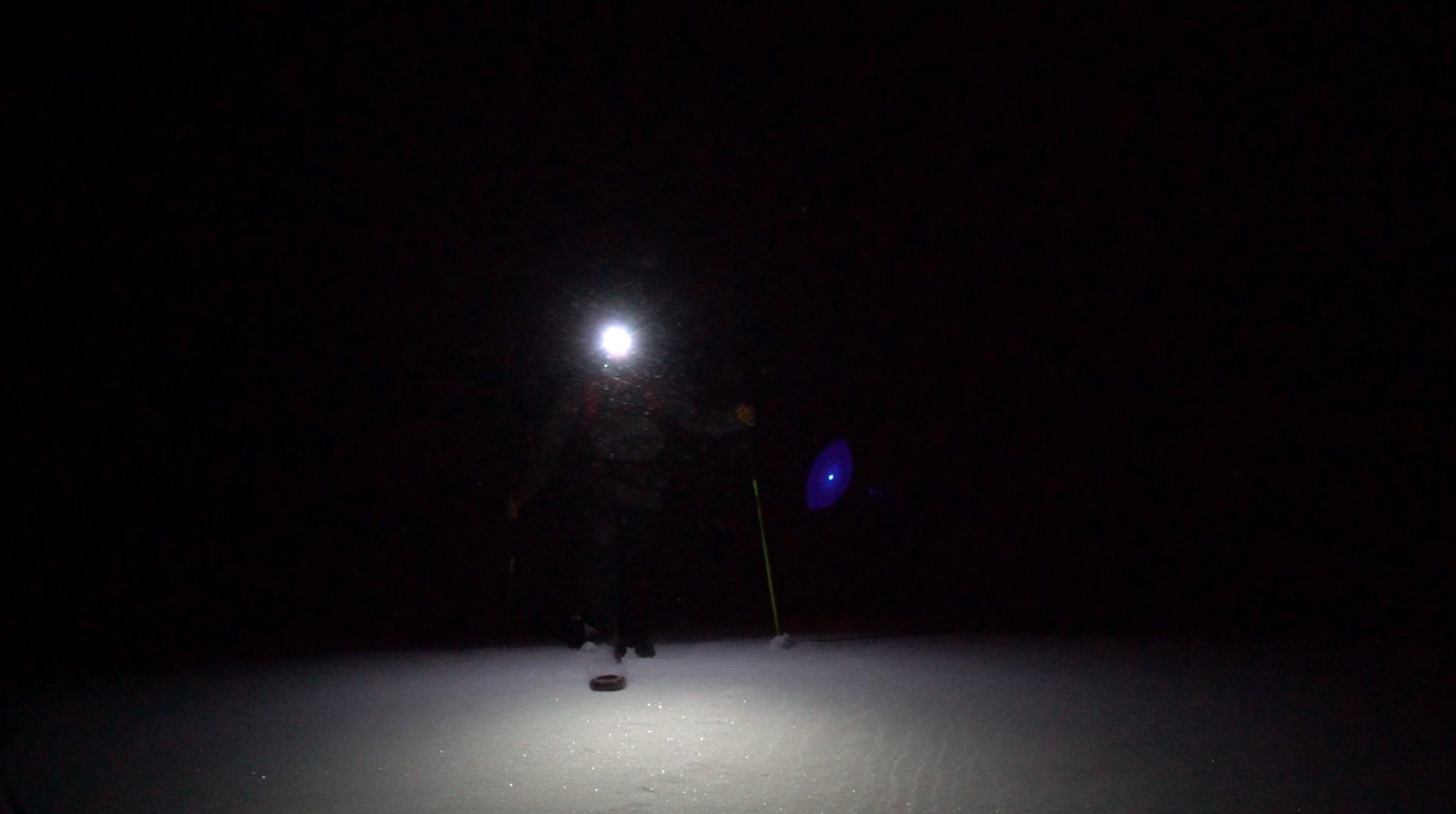 Starting in the dark is standard practice when tackling big objectives. Photo: Drew Nylen
Get to know your local snowpack. A big line that may be reasonable to attempt on the coast could be a suicide mission if it was in the Rockies. I'm not suggesting never attempting big lines in the Rockies, but understanding the local snowpack is key.
Here is a list of conditions that I look for before I consider big objectives in complex terrain:
Avalanche danger rated as low with no persistent slab problem.
No recent avalanches reported in the area I plan to visit.
Stable weather, with no recent or forecast weather that would increase danger such as:
- Warming, including rising freezing levels with temperatures nearing 0 C in the alpine or strong sunshine. Yes, sunny days are great for big objectives, but not if forecast is for full sun AND temperatures nearing 0 C.
- Ridgetop winds greater than 25 kph.
- More than 10 cm of recent snow
I keep my group small. Four or fewer partners that have the appropriate training, experience, and personal risk tolerance for the objective is an ideal group size.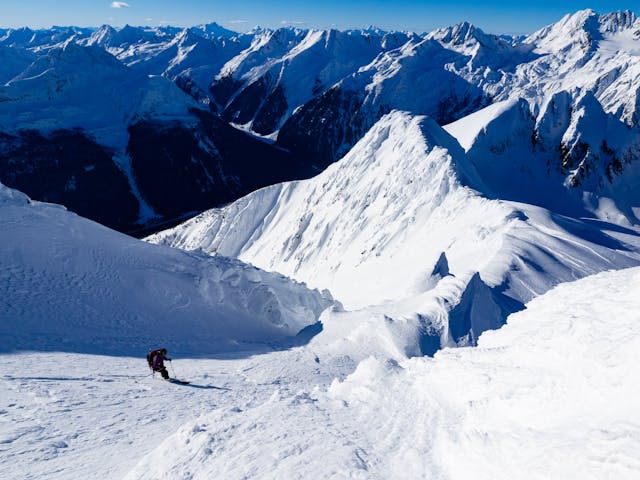 "No-fall zones"-a slip in steep alpine terrain can have serous consequences. Photo: Alex Cooper
Avalanches aren't the only hazard when skiing big lines. These are some others:
Falling hazard: Generally when avalanche hazard is low, falling hazard is high. A fall in steep terrain or over a cliff can have fatal consequences. Does everyone in the group have the skills to get up and down the line without falling? Are they comfortable traveling in "no-fall" terrain?
Cornices: Many avalanche professionals can tell stories of personal close calls with cornices failing under their feet while traveling on ridgetops. Be very wary of cornices and give them a wide berth.
Crevasses: Often, glacier travel is required to access big lines. Do you and your partners have the appropriate training and experience?
The top riders sometimes wait years for conditions to be just right on the big lines.
A few years back, I was attempting to ski off the summit of Denali (N. America's highest peak) via the Messner Couloir. When my partner and I arrived at the 14,000 ft. (4,267 m) camp and we got our first glimpse of the line, it looked more like an alpine ice climb than a ski line. However, snow was in the forecast and we waited patiently for a week in -30 C temperatures in hopes of enough snow sticking to the blue ice to make the line skiable.
Finally, when we felt the conditions were just right, we left camp in the wee hours of the morning, punched it to the summit, and skied the 1,500 m, 45-degree couloir in boot-top pow that had stuck to the ice.
We returned to our camp overjoyed with a deep sense of accomplishment. The months of planning and three weeks of enduring frigid temperatures was all worth it.
In the words of Yoda: "Patience, you must have."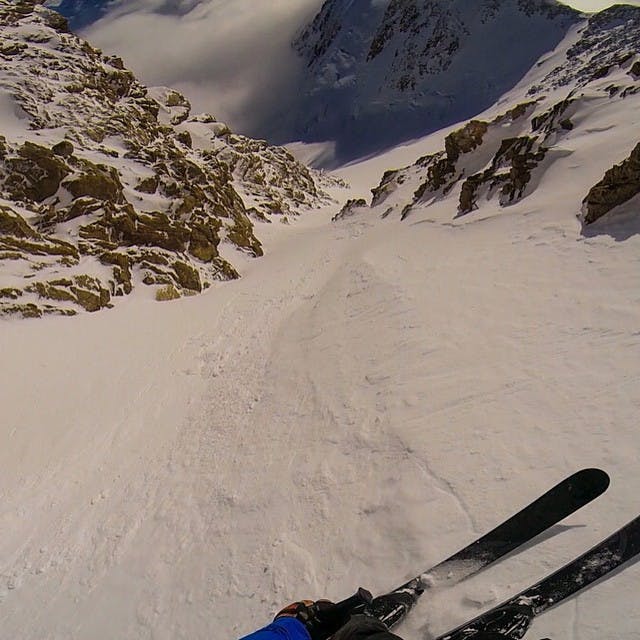 Warming up on the 'rescue gully' prior to skiing off the summit of Denali. Photo: Joel Bettner
Josh Smith is an ACMG ski guide and public avalanche forecaster