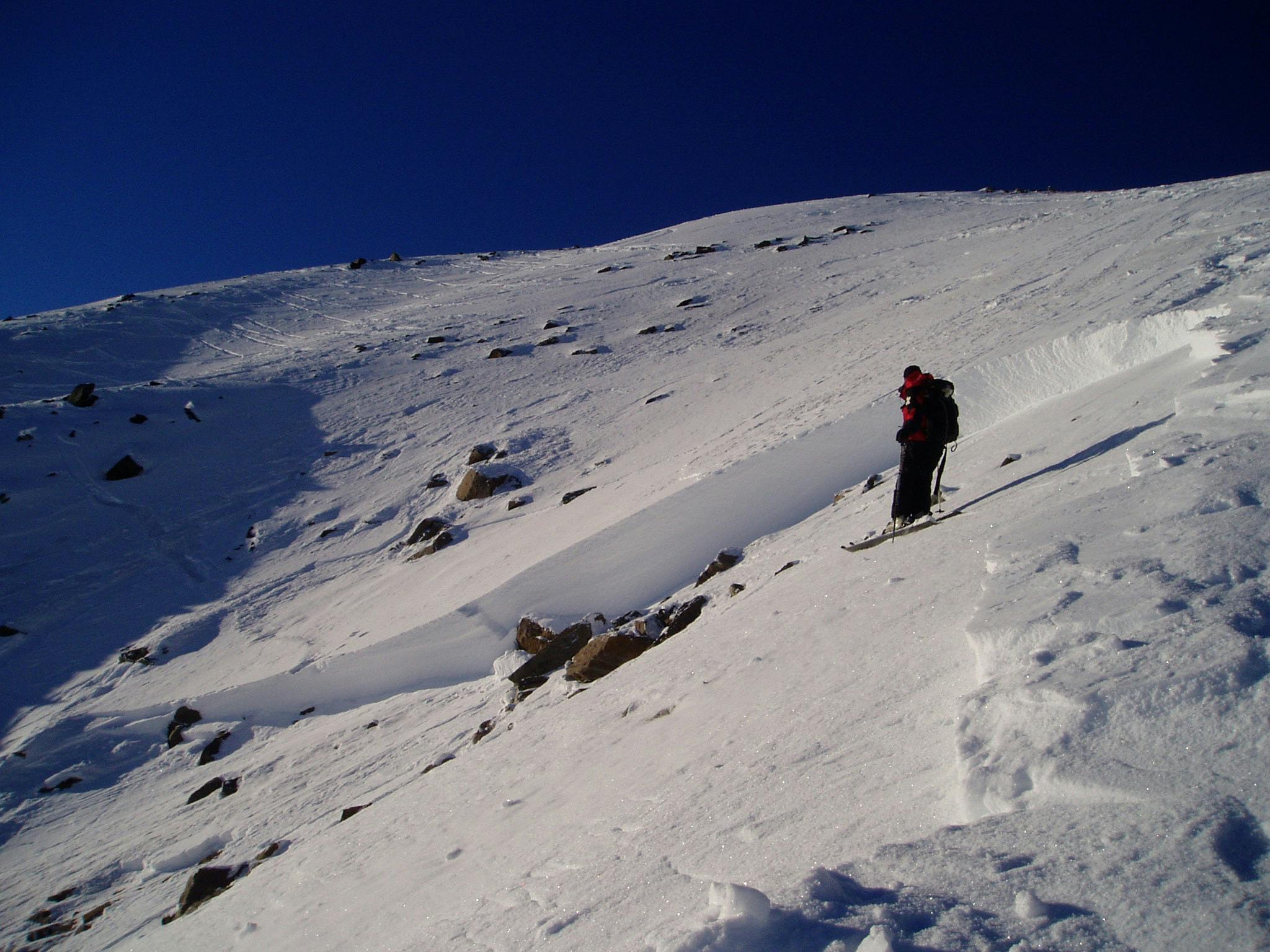 The trigger point is the location where a person or machine initiates an avalanche. Possible trigger points include: 
The top of a steep slope; 
Thin areas of the snowpack such as a shallow rocky start zone; 
Locations where the snowpack has reached critical loading through windloading or new precipitation;
Places where a weak layer is especially weak;
Places where the snowpack is perforated by rocks or trees. 
Combinations of the above
Fracture lines often connect these areas of weakness or increased stress on the snowpack.