Date

jeudi 3 novembre 2022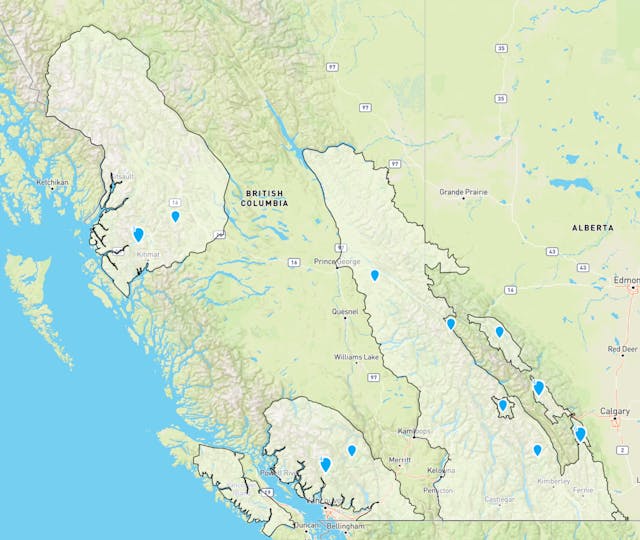 Why is everything grouped into one large region?
With our new forecasting system, our forecast regions are dynamic, with boundaries that change in response to conditions. Areas experiencing similar conditions are grouped together. This means the avalanche.ca map will look different this season. Currently early season conditions prevail across Western Canada, which means we're displaying one large region with one forecast. If you're out in the mountains, approach steep snow-covered slopes with caution and be sure to take a transceiver, probe, and shovel. Remember, "If it's deep enough to ride, it's deep enough to slide."
When will you have smaller regions?
As we get more information about conditions in various areas, our forecasters will start to create more regions. We're expecting this to start happening early next week.
Even though the map will start to change, we won't be issuing forecasts until November 25. You still won't see the usual avalanche danger ratings or problems, but we will add notes into the 'details' tab of the forecast to help you plan your trips in the meantime. 
Find out more about flexible forecast regions here.
Get more information on early season conditions here.