Date

Monday, December 19, 2022

Author

Mike Conlan, Avalanche Forecaster
Did you know that Avalanche Canada maintains weather stations in data sparse areas?
The stations generally include snow, wind, and air temperature sensors. We use the data to help create forecasts, but they are also valuable for planning your trips into the backcountry.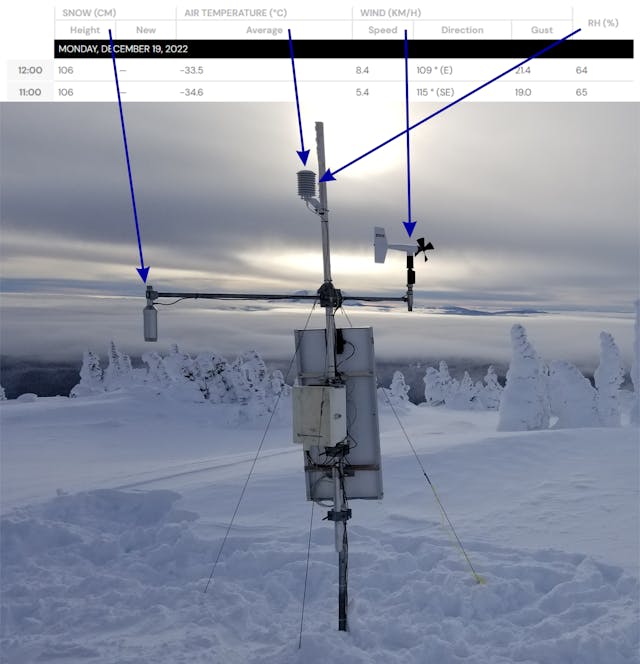 We recently installed weather stations at Renshaw, Core Lodge, and Telkwa for the 2022-23 season, as well as repairing one in Kakwa.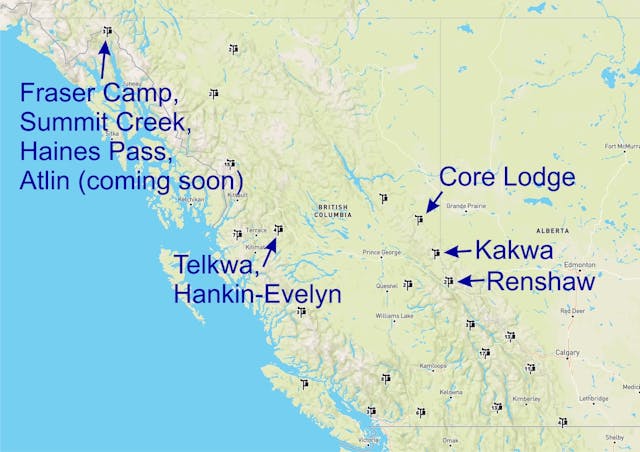 These trips often require early morning starts in various weather conditions where, after carefully transporting the equipment to their respective site, we attach each sensor to a tripod and verify their accuracy.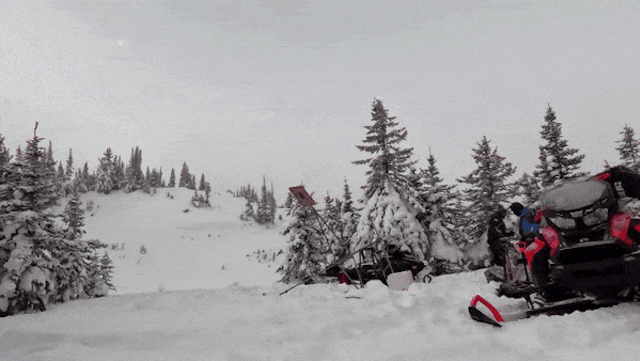 Our stations are found on the map view of www.avalanche.ca and at www.avalanche.ca/weather/stations